PROJECT TubLit
CLIENTS MIT Council of Art (CAMIT)
YEAR 2022
ROLE Design Lead, concept, manufacture, script, exhibition design
COLLABORATOR Sheng-Hung Lee︎︎︎ (on exhibition)
LINK DESIGN: INCLUSIVE︎︎︎
CHALLENGE
Reimagine the new function for tube
POTENTIAL
A duplicable light series that boost the creativity of grassroot innovation and making

How do we rethink the relationship between the dumped urban elements and us?
TubLit is a collection of light made out of disposable materials including sewer pipes, disposed wood, and zip belt. Given a second life and a twist of the material functionality and aesthetics, the light will be back to being a part of our everyday life.


A second life
The project is inspired by the objects we interact with and dispose of in everyday life. As a designer, we started thinking about the relationship and the new form of the object we could create and interact with within our everyday life. Thus we designed TubLit, with simple material and waste we could rethink and build upon.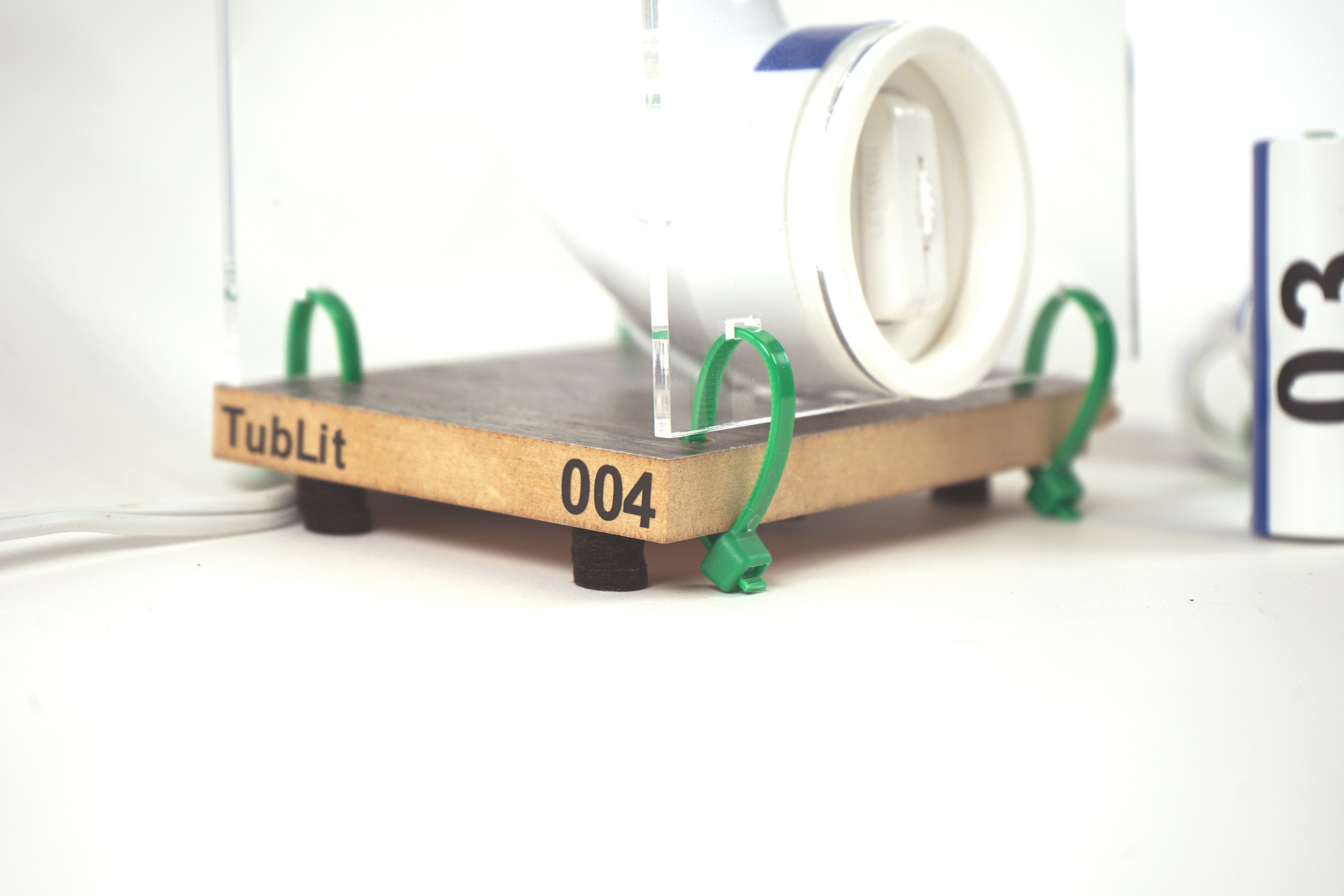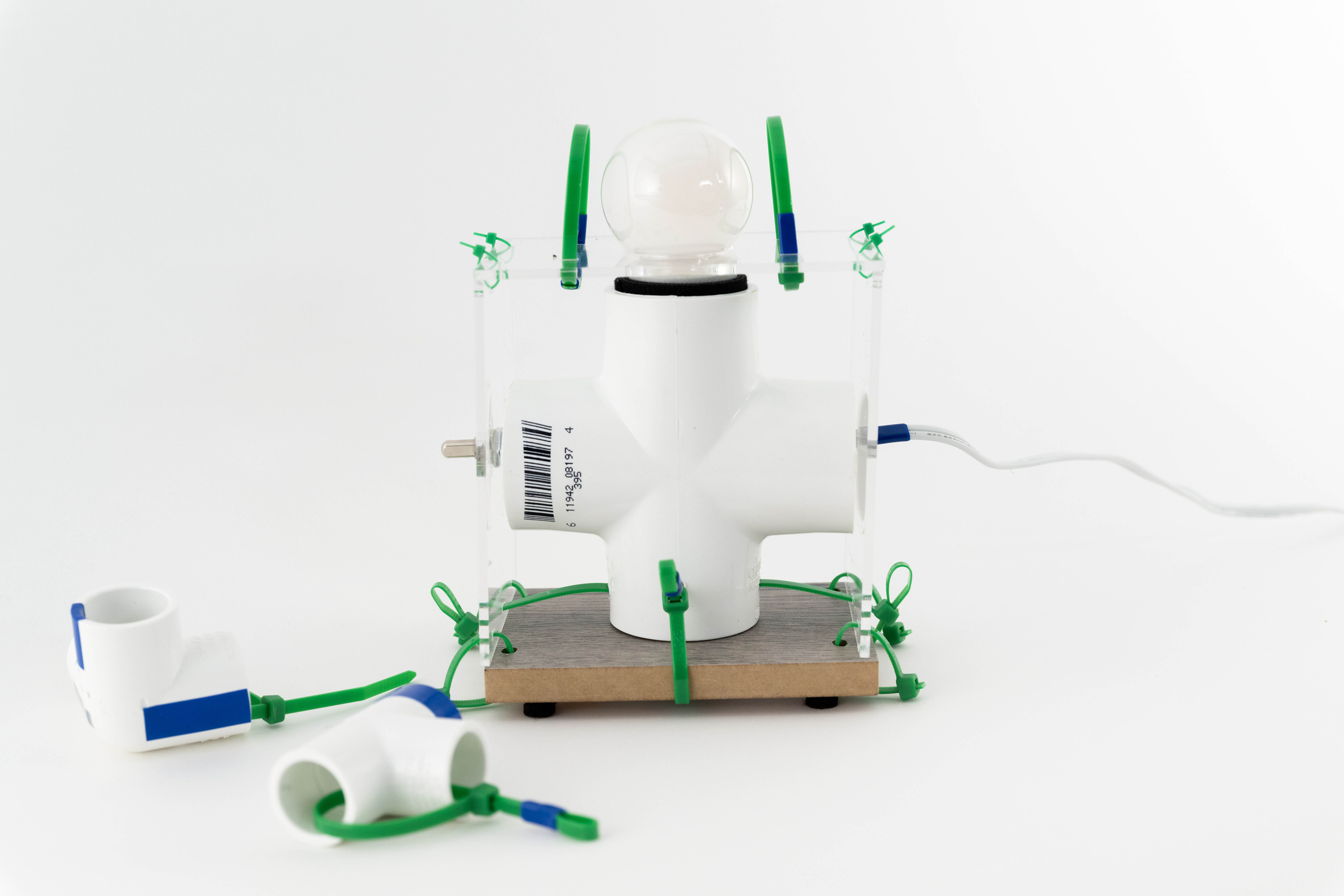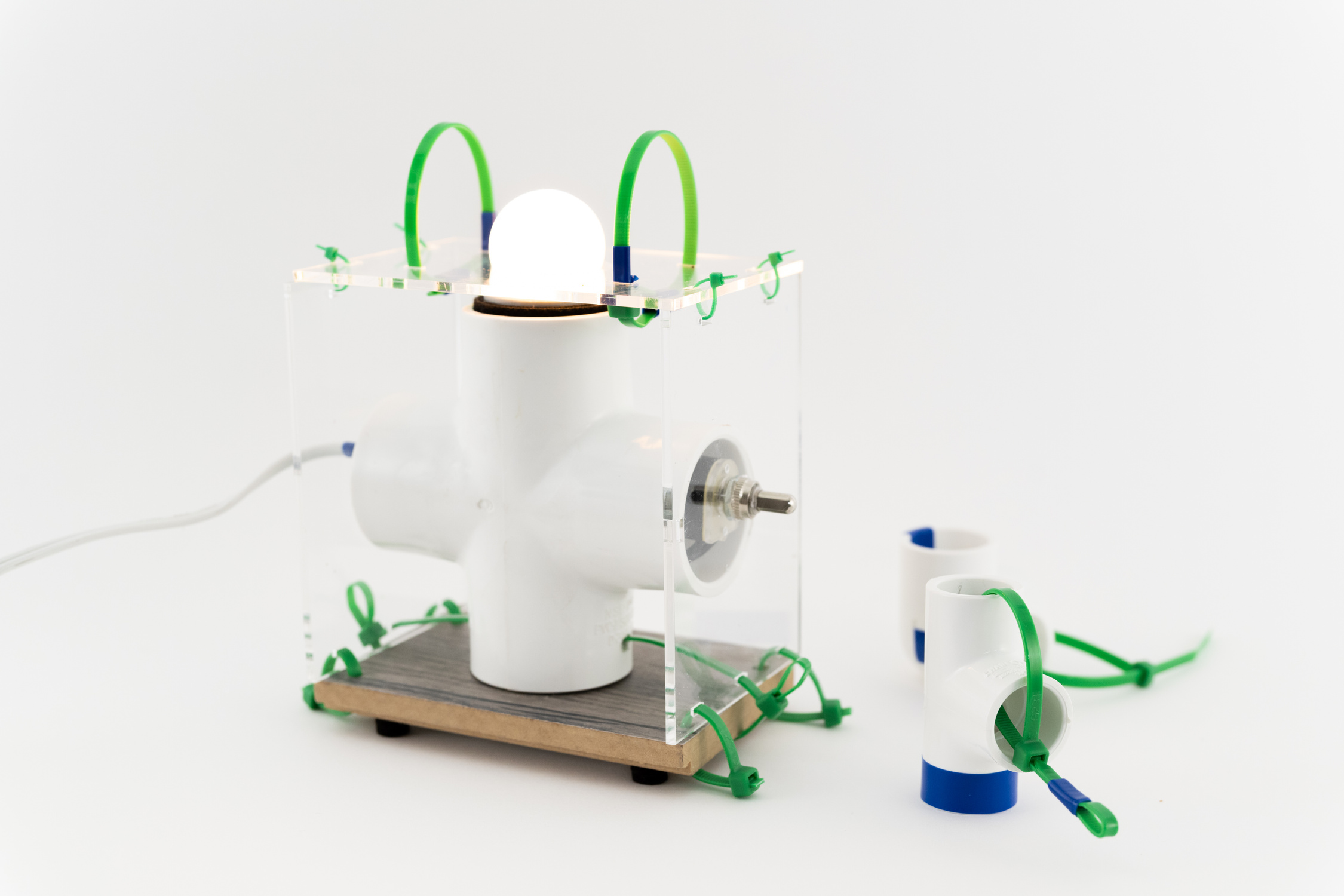 An exhibition about speculative circularity

TubLit is a part of DESIGN:INCLUSIVE exhibition at MIT Wiesner Gallery︎︎︎.
In Speculative Circularity, we explore the possibility of integrating circular design thinking and data perspective of material into our everyday life and design practice. Through exploring how to consider the design experiment in an environmentally-inclusive way, We demonstrate our journey through sessions in this exhibition: collection, rethink and redesign. In the material session, we explore the potential of material reuse collection in our everyday life and the environment we interact with. In the Collect session, we viewed the objects we interact with everyday through the lenses of data, time, and space. In the Rethink section, we invite the audiences to co-create with the after-life material and product and rethink the story of their experience. In the Redesign section, we challenge the traditional way of thinking about the impact of design on our environment through experimental design practice with unwanted treasures.

PROJECT TubLit
CLIENTS MIT Council of Art (CAMIT)
YEAR 2022
ROLE Design Lead, concept, manufacture, script, exhibition design
COLLABORATOR Sheng-Hung Lee︎︎︎ (on exhibition)
LINK DESIGN: INCLUSIVE︎︎︎