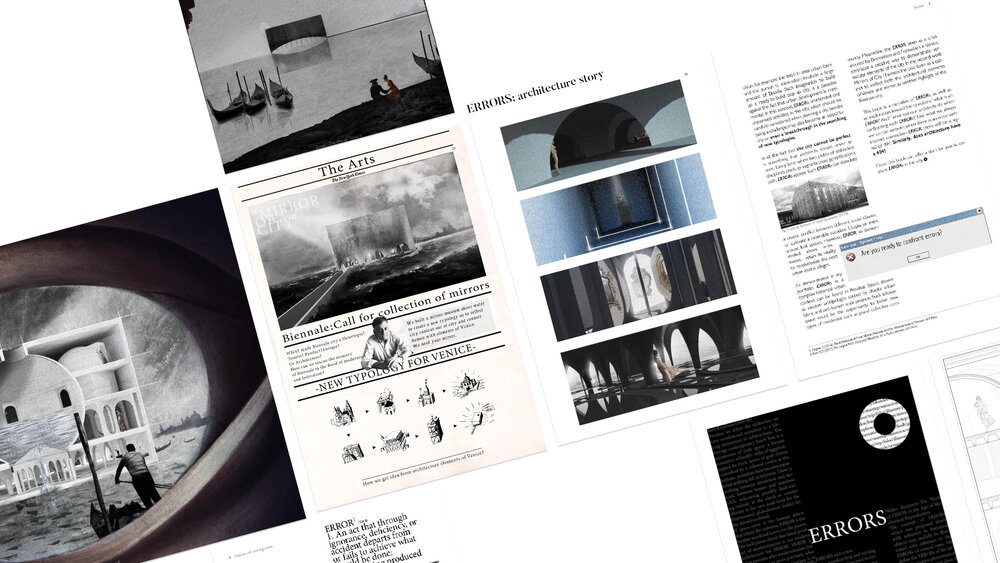 PROJECT Errors
CLIENTS SOM Foundation
YEAR 2019
ROLE Book Make, concept, design, drawings
LINK SOM Foundation︎︎︎
CHALLENGE
How might we share and tell the story of wasted and leftover spaces in the city?
POTENTIAL
A book consisting of my experiences and rethinking of leftover urban spaces.
---
How can we reimagine the erroneous spaces in the city?

To answer this question, I try to explore the meaning of "error" and its synonym," leftover", "lost", "mistake", "oversight". What are so-called erroneous spaces? What has been forgotten with the development of the city?

This collection of work is my response to the rapid-developing reality of the city, its expansion, its sprawl, and its shrink. The first work "Residual Space" told the story of the forgotten and disused spaces in the city. "False Mirror" is a narrative to the reflection of urban identity.
PROJECT Errors
CLIENTS SOM Foundation
YEAR 2019
ROLE Book Make, concept, design, drawings
LINK SOM Foundation