CHALLENGE
Help iFootprint, an MIT-funded startup, to explore the potentials of in-home footwear experience

POTENTIAL
An interactive insole that could control music through different movement, and could be customized to adjust users' needs.
What is "smart footwear"?

Initiated with an idea of creating interactive footwear at home to relieve the stress caused by long staying in front of the laptop and explore new ways of "control without hands", we started this project.

With 20+ in-depth conversations with experts, designers, extreme potential users, we found that people's expectations of footwear control function mostly located around healthcare, entertainment and an imprecise command such as switching browsers. Among them, the most popular and mentioned one is music control based on foot gestures.

"Imagine, when you step into the kitchen and start preparing cooking, your favorite music piece coming with you tip your toes." Inspired by one of our conversations with interviewees, we started the experiment to create open-source music footwear and explore the possibility of controlling with your steps.
This project is a part of "iFootprint" sponsored by MIT Sandbox, MIT Council of Art and MIT Age Lab, in which we explore the potential of the future in-home footwear experience.
How does "Tip Tap" work?

Get deeper insights from extreme users
Since we don't want to design for design sick and make no sense of the function and interaction, the user test is essentially important for us to continue the research and design.
In this part, we tried to answer the listed question:
Which given function is mostly acceptable and expected?
What gesture can be applied to the function?
In which space do users want to use the foot controller?
Which feedback will users expect? (LED? vibration)
Sketching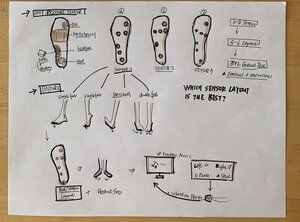 Prototyping
Physical prototyping


Digital Prototyping

Assembly Process
Components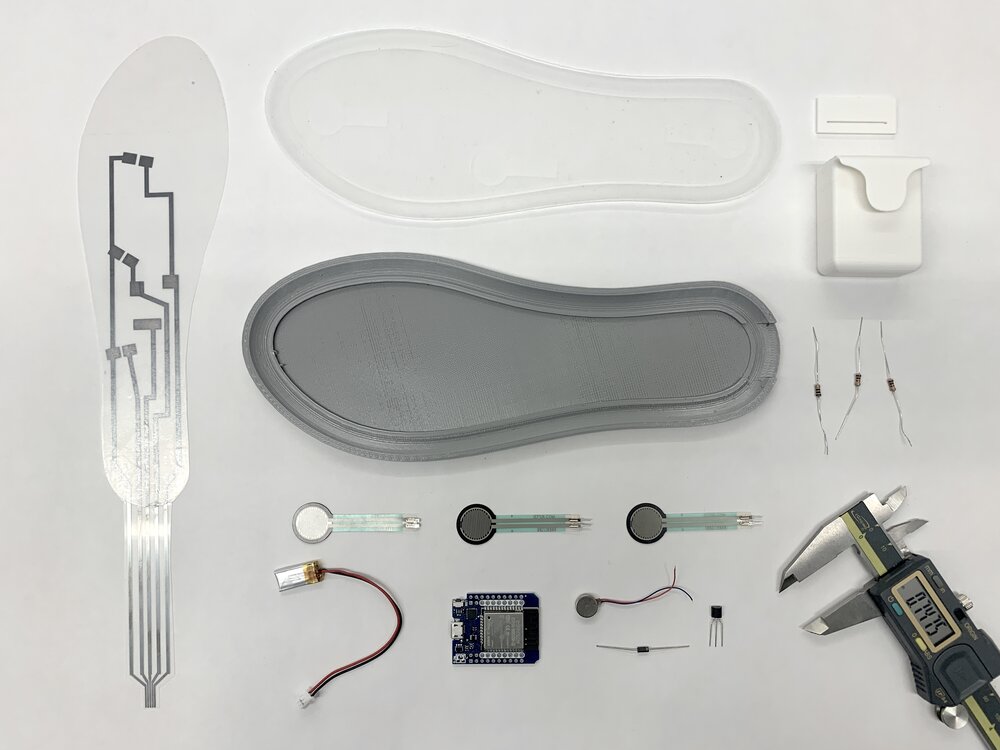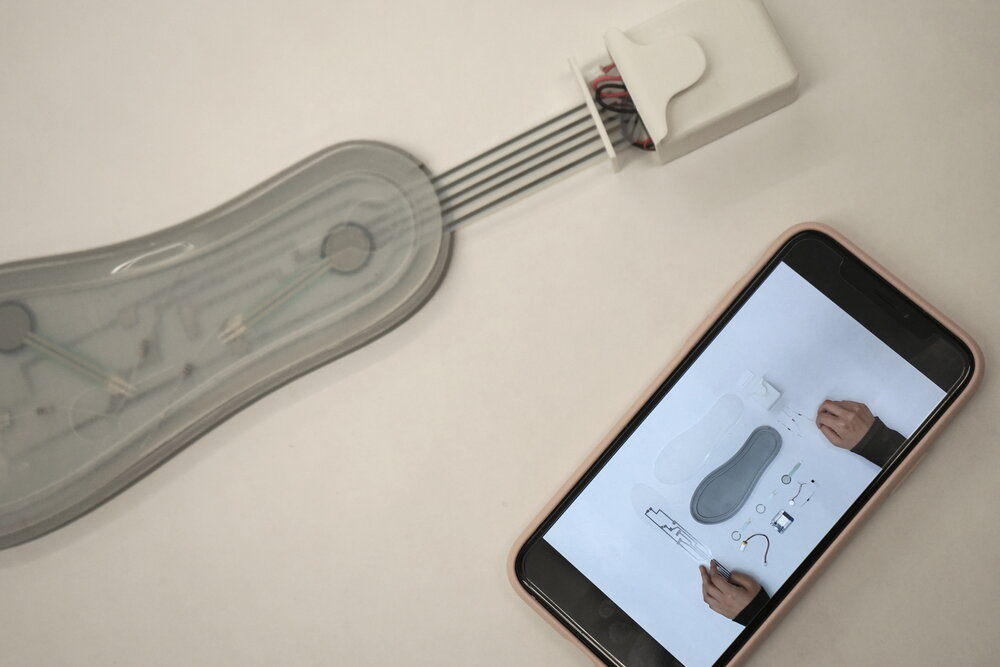 ︎


︎KEY TAKE-AWAY
- Having backup plans for each components
- Using user studies to drive development and material
- Digital development should go in parallel with manufacture and electrical design
NEXT STEPS
- Function will be tested in iFootprint project MVP
- Get feedback from more users


︎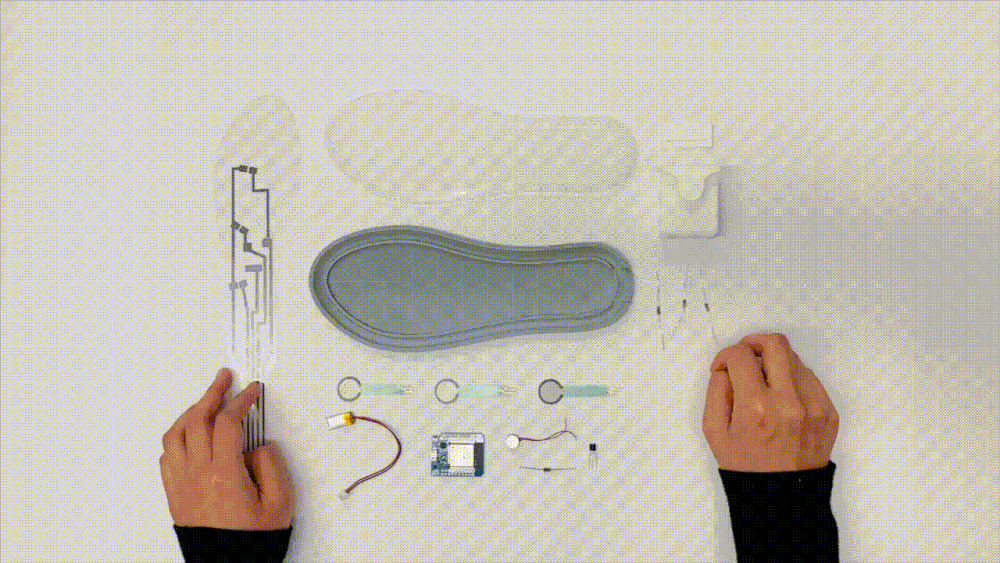 Enjoy Tip Tap︎
PROJECT Tip Tap
CLIENT MIT HCIE Group, MIT Sandbox
YEAR 2022
ROLE Concept Design, Prototype, Manufacture, Electric Device, API
COLLABORATOR Katie Becher
PUBLICATION Featured by MIT HCIE Group︎︎︎